Pokeworks: For the Strong Ones
My dad, a Serbian immigrant, blames his love for all things spicy on his eastern European roots. Therefore, as his daughter, I blame my love for all things spicy on him. And when I say "love," I mean dangerous obsession. 
Let's just say my last trip to Pokeworks, the delicious poke bowl and burrito chain, resulted in one of the employee's questioning the strength of my "colon" (his exact words). He took one look at my heaping bowl, topped with spicy "gochujang chili" sauce, an additional specialty sauce made for heat lovers, and a wad of wasabi, and muttered a prayer.
However, as a weekly consumer of poke, I wasn't concerned in the slightest. Before, when I ordered the same bowl, not only was my colon perfectly intact, but my taste buds were on fire—in a good way.
There are very few places that satisfy my need for spiciness and flavor, and Pokeworks, with its plentiful—and healthy—base, topping, and sauce offerings, definitely does not disappoint. They truly have a sauce for every occasion. Feeling basic? Try the "Pokeworks classic." Looking for something more adventurous? Load up on the "Sriracha aioli."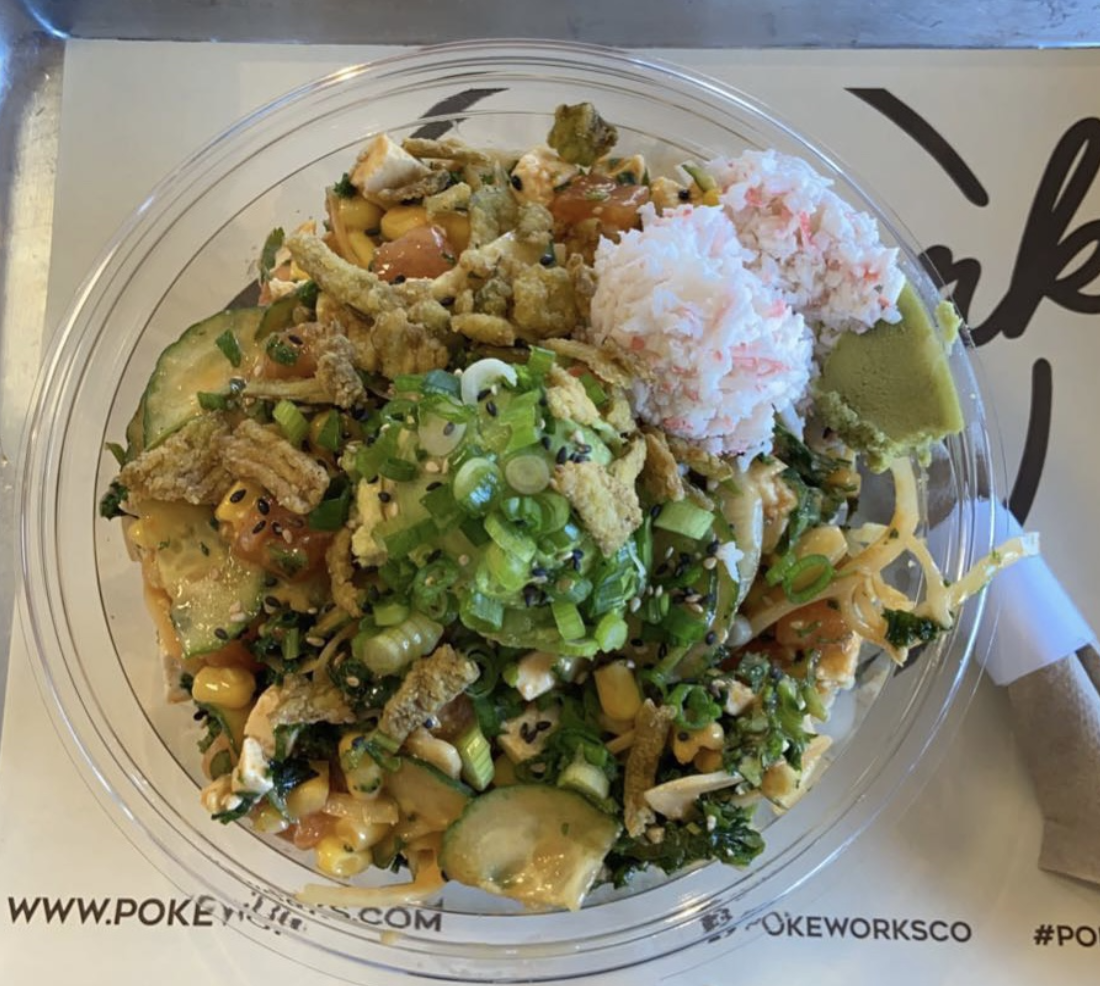 Pokeworks is also extremely considerate of how much of this "load" its customers are willing to take on. On days when I'm craving fresh ingredients, I take advantage of getting a "light" level of sauce. My brother, on the other hand, frequently asks for "extra heavy," ordering more of a soup than a bowl. Pokeworks easily supports the saying of "whatever floats your boat"—quite literally if you count the shrimp trying to remain afloat amidst the sea of Sriracha—which confirms their impeccable customer service.
Delicious and healthy, little more can be asked of a lunch spot. But what makes Pokeworks stand out even further is its employees. Remember the guy that asked about the tolerance of my colon? That's Kyle. He always has a smile on his face, and is willing to chat with me about anything and everything. 
Perhaps what I admire most about Kyle and the other employees is their honesty. I'll admit Pokeworks does have some weaknesses, one being how expensive it is—but hey, I guess that's the price you need to pay for perfection—and their frustrating tendency to discontinue my favorite selections (scallops, masago, and "spicy ginger" sauce). While certainly annoying, I feel better after the employees offer explanations and wallow in my misery alongside me (Kyle did, in fact, admit he loved "spicy ginger" too).
Pokeworks undoubtedly deserves more attention. For those of us with Eastern European roots, or others who are simply looking for a blast of flavor (and heat) during a monotonous work/school day, this is heaven. 
I'll see you next week.
Leave a Comment