Emma Driver
May 25, 2018
The beginning of fourth quarter can only mean one thing for seniors: senior slump. With all of the important college decisions made, many seniors can hardly wait to get out...
Standardized Testing: The Fun Never Stops!
May 25, 2018
Ah, spring. The sun is out, the birds are chirping, the flowers are blooming, and if you listen closely,...
December 15, 2017
Assembling in the field house, Wilton High School Student and Staff spent this past Friday honoring our...
Almost Maine: Definitely Amazing
December 15, 2017
Set in a small "town" of Maine, dubbed "Almost" because the citizens never completely finished...
Quinn Lupton and Emma Driver
May 25, 2018
Perhaps some of the most influential playwrights of all time, Rodgers and Hammerstein, have certainly left their mark on the theater world and have inspired multiple generations...
Thor: Ragnarok Is (Almost) Everything You'd Want In A Marvel Film
December 15, 2017
★★★1/2 Thus far, I've found the Thor franchise to be consistently enjoyable....
Blade Runner: 2049 Is Almost Brilliant
October 19, 2017
★★★★ Blade Runner: 2049 is like Star Wars: The Force Awakens in the sense that it acts as...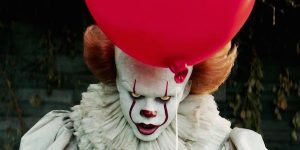 October 2, 2017
★★★★ Stephen King adaptations are fairly hit and miss. For every Misery or Stand by Me, you...
Cole Stefan
May 25, 2018
The seven game series of the Stanley Cup Finals are here. It seems unreal that hockey will be played in June when the summer season...
Cole Stefan
December 15, 2017
It was a night no one in Los Angeles expected nor saw coming. In a sold out Dodger Stadium,...