Emma Driver
May 25, 2018
The beginning of fourth quarter can only mean one thing for seniors: senior slump. With all of the important college decisions made, many seniors can hardly wait to get out...
Standardized Testing: The Fun Never Stops!
May 25, 2018
Ah, spring. The sun is out, the birds are chirping, the flowers are blooming, and if you listen closely,...
December 15, 2017
Assembling in the field house, Wilton High School Student and Staff spent this past Friday honoring our...
Almost Maine: Definitely Amazing
December 15, 2017
Set in a small "town" of Maine, dubbed "Almost" because the citizens never completely finished...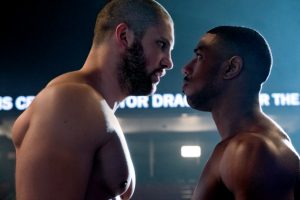 Sebastian Hunt
December 14, 2018
Rating: ★★★ The original Creed was, in addition to being a great film, something of a miracle. By the time it debuted, the Rocky franchise had already enjoyed a...
"Ralph Breaks The Internet" Breaks Almost No Disney Tropes
December 14, 2018
★★ In the DC Comics continuity, there's a place known as 'Bizarro Earth'. Essentially, Bizarro...
May 25, 2018
Perhaps some of the most influential playwrights of all time, Rodgers and Hammerstein, have certainly...
Thor: Ragnarok Is (Almost) Everything You'd Want In A Marvel Film
December 15, 2017
★★★1/2 Thus far, I've found the Thor franchise to be consistently enjoyable....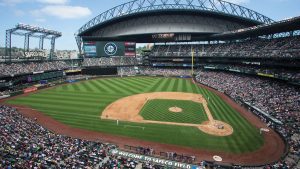 Cole Stefan
December 14, 2018
Since 1977, the Seattle Mariners have been a franchise that has only been to the playoffs six times. All of those appearances were within a span of ten years ranging from...
Cole Stefan
December 14, 2018
This is going to be very interesting. Boston won the 2018 world series in five games over the Los Angeles Dodgers. Boston worked so hard to get where they were, however,...