Born a Crime: Trevor Noah's Life Story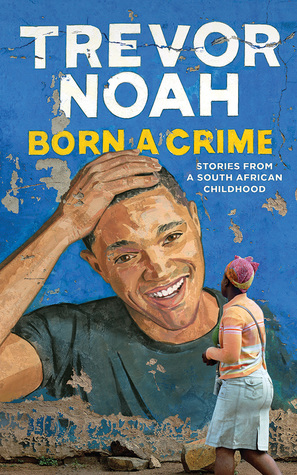 Born a Crime is talk show host Trevor Noah's debut novel. The autobiography reflects his childhood in Africa, with many crushes and dreams and a big family to call his own. The only thing that sets him apart is that he wasn't considered "legal" until he was seventeen. His story represents the first-hand account of racism as a "mixed" child during apartheid, before Nelson Mandela officially lifted the ban on discriminatory laws at that time. He was born a crime.
Born to an outgoing, courageous mother and a reserved father, Noah frequently questioned why he had to avoid others in public, especially when pretending not to be the child of his parents in public to prevent them from getting arrested. At school, he could never fit into any friend group because he was both poor and mixed and was distant from many kids and teachers. He reflects on this time in his life as being made a criminal even though he did not do anything himself to deserve it. Living with his mother and growing into his teen years, he comes to understand his identity and recognizes that while laws may change circumstances, it certainly does not change who he is as a person. Individualism and originality are two topics that are repeatable throughout the novel. 
This book introduces the concept of Apartheid, a popular South African policy of discrimination introduced due to colonialism. Races were often not mixed as it was considered a felony during Noah's childhood and served as an example of racism outside of the United States. While the book did go off-topic at times, the mix of comedy, drama, and rage makes this book an essential novel to read. It serves as a reminder that the world is still fighting for equal rights in various areas and that being aware of these instances gives us a better understanding of what others have to live through. Overall, I would recommend this book to anyone looking for an easy yet knowledgeable read. While I thought the ending was not as exciting as the first half, I finished reading this book with satisfaction. 
★★★★☆
Leave a Comment
About the Contributor
Angel Gupta, Staff Writer



Angel is a current senior at Wilton High School. Much of her writing consists of reviews of books and music as well as the occasional article on health and well-being. In her free time, she plays the guitar or sleeps in.