2022 in Review: The Significant Events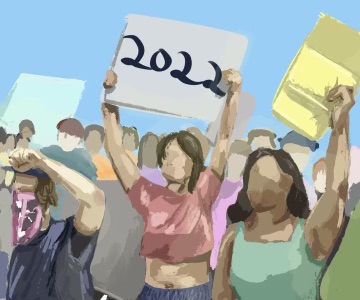 From the Olympics to the Russian invasion of Ukraine to the FIFA World Cup and the end of an Elizabethan reign, 2022 encompassed it all. At times tragic, hopeful, resilient, and dramatic, the past year calls for reflection. As we embark on a new year in a partly tumultuous, partly resigned, partly forward-looking atmosphere, it is important to take a moment of pause. Many issues in 2022 carry over into the new year as still relevant. Many have consequences that the world is still dealing with. Often, because such issues are long and winding, people repurpose their attention away from these issues and onto the new and exciting. A refresher about all things 2022 offers perspective and renewal to ongoing world affairs. Here are eight events or themes from 2022. 
1. February: Beijing Winter Olympics 2022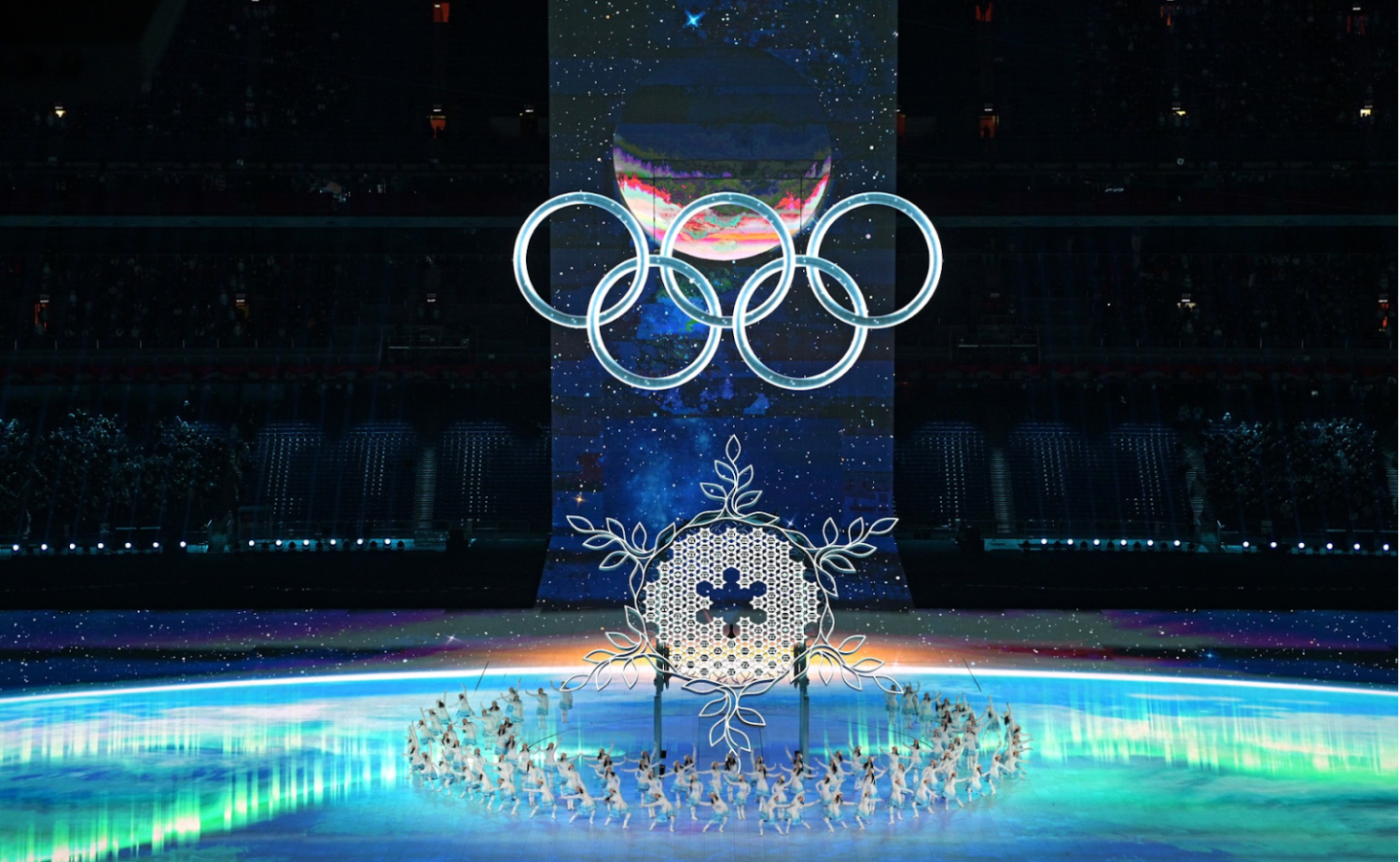 The Beijing Olympics, hosted from February 4-20 at the beginning of this year, was embroiled in athletic excitement, political subtext, and Covid-19. The world had watched a summer Olympics just six months before, but it was looking forward to a games that hadn't been postponed or shut down by the Coronavirus. Pertaining to the virus, however, the host limited spectators in the stadiums to a small number of local fans, requiring tests and "stringent measures for those who tested positive," ABC News reported at the beginning of the Games. All athletes were also required to be vaccinated at least 14 days before they arrived (or they could quarantine for 21 days before being "allowed in the closed loop system" with daily testing). 
In the United States, favorites for Games included Nathan Chen (figure skating), Mikaela Shiffrin (alpine skiing), Chloe Kim (snowboarding), and Eileen Gu (freestyle skiing). Yet, this last athlete hints at the widespread concern many had regarding the host nation. Eileen Gu, American-born, but of Chinese descent, hoisted the Chinese flag after having switched her allegiance in 2019 with the Games in mind. This surprised Americans who held concerns about the activities of the Chinese government, though Gu stated that she wished to empower women in China and declined to discuss politics. The Olympic Games represent global unity and peace, but China's human rights violations regarding the Uygher Genocide and its growing political support for Russia, who had already hinted at a conflict Ukraine, raised doubts. The US and several other countries announced a diplomatic boycott, sending no government representation.
The Olympics proceeded with upsets for Mikaela Shiffrin, who left without a medal, but more significantly, for Kamila Valieva, the fifteen year-old Russian figure skater who, after topping her way through the initial events, was pegged for drug violation. She faltered badly in the final event and landed in fourth place. However, Nathan Chen won the gold medal that had evaded him in 2018, and Chloe Kim defended hers.
The Winter Olympics 2022 foreshadowed the year that was to follow, depicting the return to life after Covid-19 and the politics that would unravel in the very next month.
2. February/March-Ongoing: Russian Invasion of Ukraine
Four days after the Beijing Olympics 2022, Russia invaded Ukraine. Springing off of the Russian Annexation of Crimea in 2014 (the Ukrainian peninsula is located to the south of the main country and was seized partly in response to the 2014 Ukrainian revolution of Dignity, which ousted Russian-backed President Viktor Yanukovych), Putin released his Case for War on on February 24, 2022. In it, he claimed that the escalation of the Russo-Ukrainian War was prompted by "a matter of life and death, a matter of our historical future as a nation…[Western Democracy and NATO are] not only a very real threat to our interests but to the very existence of our state and to its sovereignty." Throughout this statement, Putin repeatedly referenced a need to defend Russia from the malevolent West. 
The Russian-Ukrainian conflict has been the biggest conflict on mainland Europe since World War 2 and has resulted in a European energy crisis and refugee crisis. According to the International Monetary Fund, 80% of Russian gas was cut off, resulting in  prices that "surged as much as 15-fold since early 2021, with severe effects for households and businesses." As well, Statista reports 8 million registered Ukrainian refugees in Europe, many of which fled to bordering Poland. This conflict, which many believed would end quickly and horribly with a Russian win (Russia severely overpowered Ukraine in military strength), persisted for the rest of the year and remains unresolved in 2023 with air raids and taken cities still littering headlines. In recent news, the US agreed to send tanks to Ukraine on January 25, 2023, renewing support for Ukraine after having previously declined to send the vehicles.
3. March, May, July, November, Among Others: American Shootings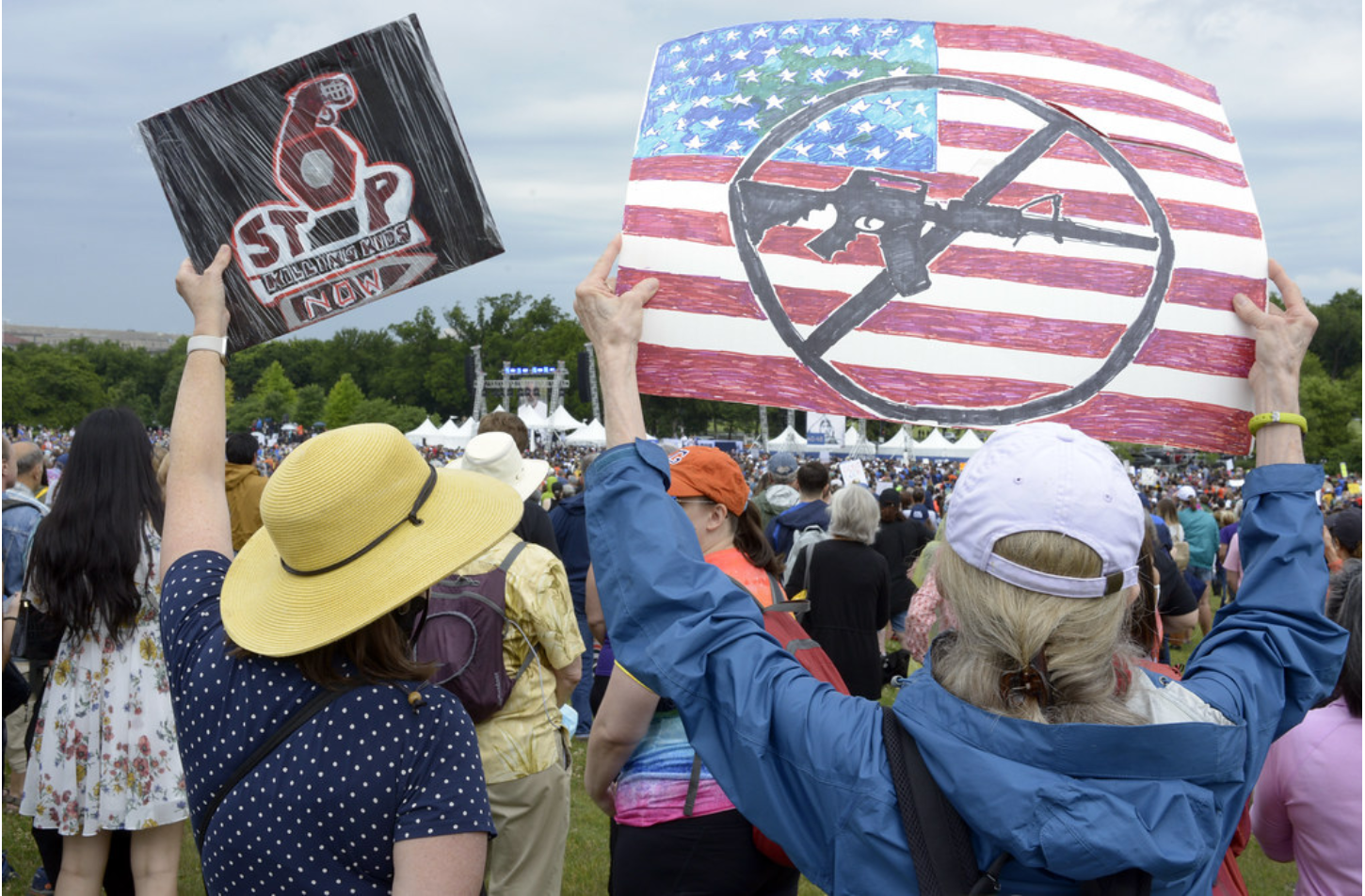 According to the New York Times, the Gun Violence Archive categorized 648 shootings in 2022 as mass shootings. ABC News additionally reports via the Gun Violence Archive that 6,023 children (17 and younger) in the US "have been killed or hurt in gunfire this year." This year saw the violence at schools, in primarily black and hispanic locations, at an LGBTQ club, and in so many other places. 2022 gun violence has created concern regarding the loose legislation around gun ownership and possession as well as the lasting effects of gun violence on the targeted communities. Some of the shootings with the gravest outcomes include the Robb Elementary School shooting in Uvalde, Texas, the Highland Park Independence Day parade shooting in Highland Park, Illinois, the Hood Nic Foundation car show shooting in Dumas, Arkansas, the Club Q shooting in Colorado Springs, Colorado, and the Tops Supermarket shooting in Buffalo, New York. Here, only five of the 648 are highlighted. Of these five, four took place in an environment with a high percentage of minority or often-discriminated-against population. Three of the perpetrators had displayed warning signs before the shooting, whether in previous years or closely preceding the event. These trends are rising patterns in gun violence today, signaling to us all the need for preventative measures against more shootings. The violence has turned our youth into both victim and offender, aided discrimination against minorities, and put on display the holes in our current red flag preemptive legislation. It is past time to act to protect our nation.
4. All Year: Covid-19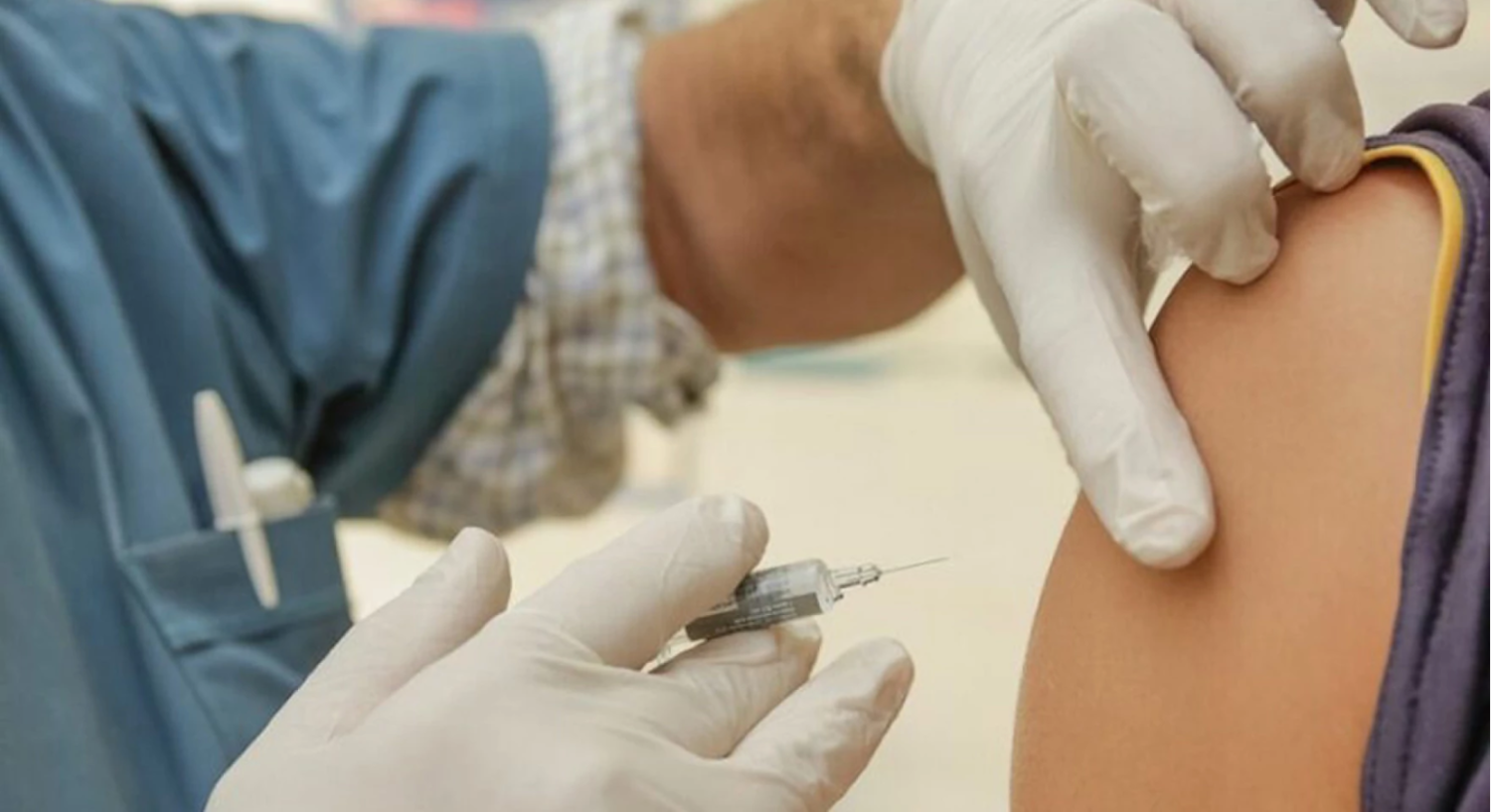 2022 began with the Omicron outbreak, cases peaking in the week of January 17 at 23.3 million confirmed cases worldwide with the worst effects on Europe, according to the World Health Organization. As of January 10, 2023, there have been 660 million confirmed cases and 6.69 million deaths across the world. 
2022 saw the restoration of socialization and life after the Coronavirus. The world finally moved away from travel, school, and workplace restrictions although the ghost of Covid-19 remained. Back in March of 2021, Cloe Axelson of WBUR, a radio station based in Massachusetts, had had a handful of people imagine life after the pandemic. Sara Petersen, a writer and essayist, told Axelson about mothers (single mothers specifically). She discussed them no longer being the sole providers for their children (The New York Times reports 66% of mothers with partners responsible for child care in the pandemic, as opposed to 24% of fathers). Joanna Weiss, an editor at Experience Magazine, mentioned to WBUR the simple acts between friends that she imagined doing again: double-dipping, sharing drinks, and karaoke. Neema Avashia, a teacher in Boston Public Schools, speculated about learning loss as a result of remote education as well as a renewed emphasis on humanity in the classroom.
All of Axelson's and WBUR's premonitions from two years ago characterized (and, in some cases, recharacterized) reality in 2022. Exhausted and worried parents finally experienced relief, seeing hope for their children's socialization and schooling. Touch began to lose its taboo. The classroom underwent transformation as teachers fought to reconcile with learning loss and applied pandemic era teaching strategies to "normal" education. While Covid-19 was far from eradicated—July brought a smaller rise in cases as did December—most of the world embraced socialization and work once more. 
Following a series of protests, China revoked its zero-Covid policy in December, prompting a surge of cases and disease in the previously unexposed population, though the Chinese government provided no concrete statistics. Scientists caution that measures taken to prevent extensive outbreak will likely do little as China experiences the same brunt as much of the world did in the height of the pandemic. With 2022, many nations strove to put the pandemic past them, and though it is still causing devastation, most are fighting to get out of the storm.
5. All Year: climate change & increasingly more drastic weather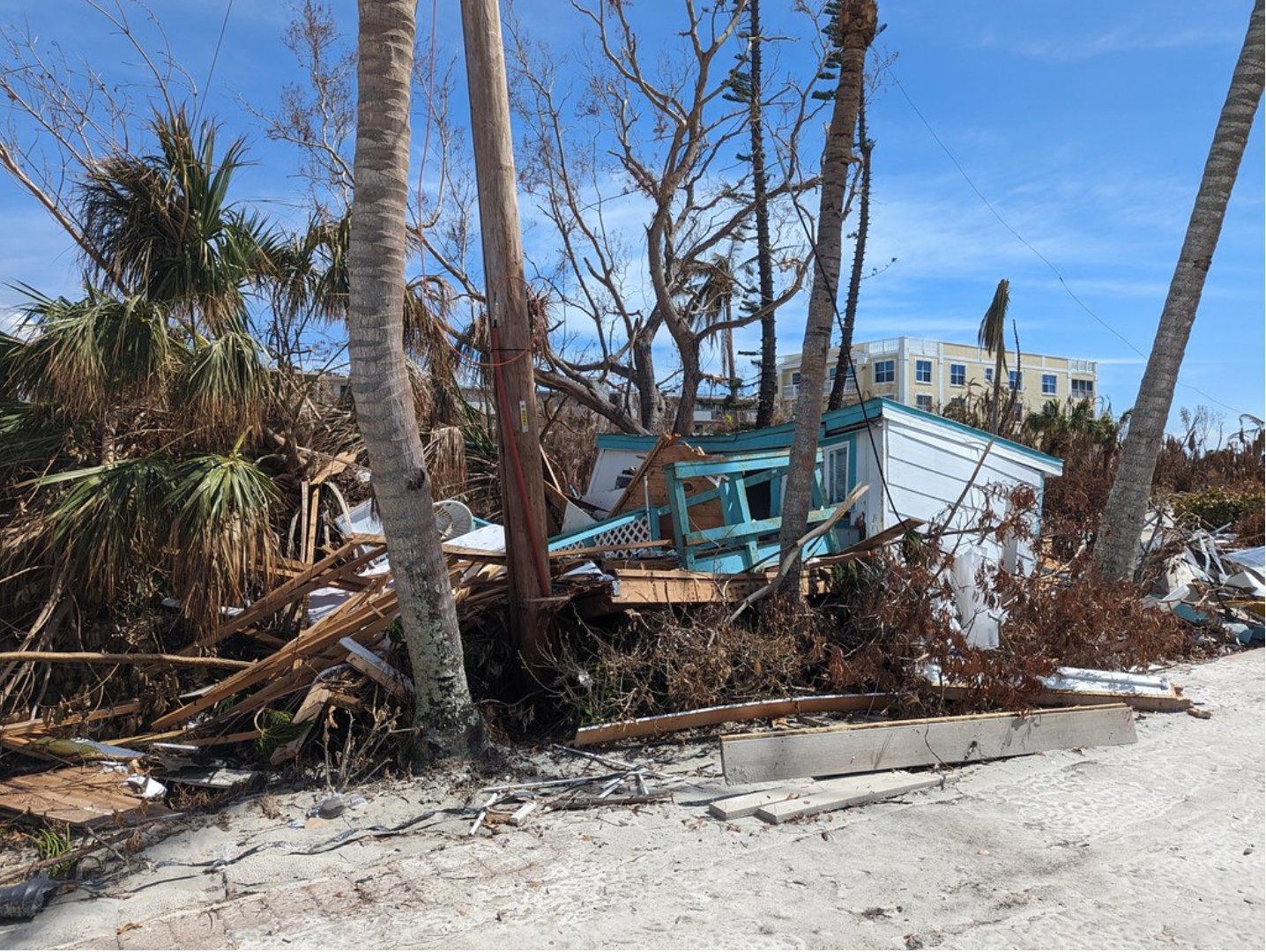 In recent years, the dangers of climate change have become less of tomorrow's issue and more of yesterday's news. In 2022, different regions of the world experienced heat waves, floods, wildfires, and hurricanes while the Arctic and Antarctic grew the hottest it's ever been (-12℃ on March 18). 
From June to August, heat waves ravaged Europe. Reuters stated that temperatures rose above 40℃ (104℉) and caused about 20,000 heat-related deaths in in France, the UK, Spain, and Germany. These heat waves were particularly harmful to countries unaccustomed to extensive heat, such as Britain where less than 5% of homes have air-conditioning. 
From June to October, Pakistan suffered from severe flooding and landslides during its monsoon season. According to the Center for Disaster Philanthropy, as of November 18, 2022, 33 million people had been affected by the floods, around 15% of the population. 
Floods also affect the United States and the Caribbean during hurricane season in September and November. Major ones include Fiona (September 14-28; hit Puerto Rico first and made its way up to Canada), Ian (September 23-30; landed in Florida and went up to South Carolina), and Nicole (November 7-12; the first US hurricane in November in almost 40 years, it affected Florida and Georgia). All of these were category 4. 
On the drier side of the spectrum, wildfires once again devastated California as well as Germany. The California season was considered something of a victory when it followed two worst years in history with a substantial drop in burned acreage: 362,000 acres after 2.5 million in 2021 and 4.3 million in 2020, according to the New York Times. In Germany, however, the more extreme heat led to a very dry atmosphere, and wildfires burned 4,293 hectares of land, Statista reports. 
2022 was just another year that proves how much climate change has affected daily life in recent times. Storms, floods, and fires have all become more frequent and extreme. Regions that have previously never experienced such conditions are suffering under the brunt of it. As Science News puts it, "And the world will have to weather more such climate extremes as carbon keeps accumulating in the atmosphere and global temperatures continue to rise."
6. All Year: Inflation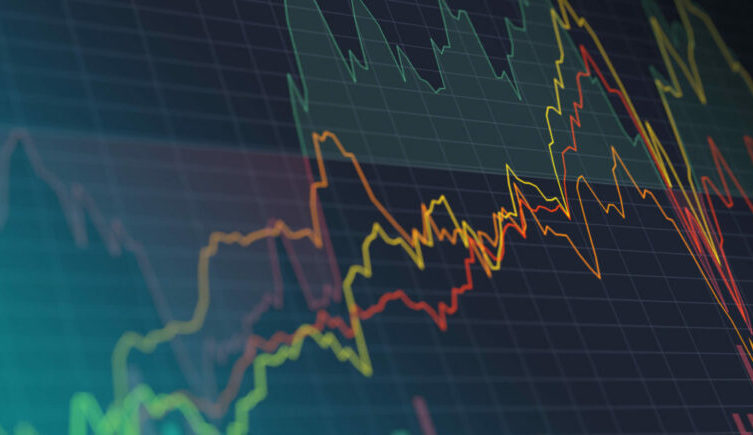 In August, 2022, global inflation reached 7.5%. The average of the decade predating Covid-19 was 2.1%. Throughout the year, inflation was prompted not only by the end of a pandemic but by the energy crisis formed by the Russian-Ukrainian Conflict. Russia provides fuel to much of Europe, so when European powers began to place sanctions on the selling of oil, which is a substantial source of income for Russia (revenue from the industry made up for 45% of their federal budget in 2021), it had the collateral effect of driving up energy prices worldwide. Gas prices averaged $4.89 in Connecticut during a week in June, according to CT Insider. On top of that, OPEC, a primary group of oil-producing countries, announced that they would cut their supply down in October. A general supply shortage, particularly in food, also resulted from the Russian-Ukrainian conflict, which did not help inflation. The US job market was especially tight this year, meaning that the openings-to-unemployment ratio was very high, and interest rates surged as the Federal Reserve (as well as other central banks) fought to hamper inflation. Thankfully, inflation cooled off a bit at the end of the year with the job market loosening just a bit in October and the seven interest rate hikes showing results as inflation slowed to 6.5% in December.
7. July-October: England, In General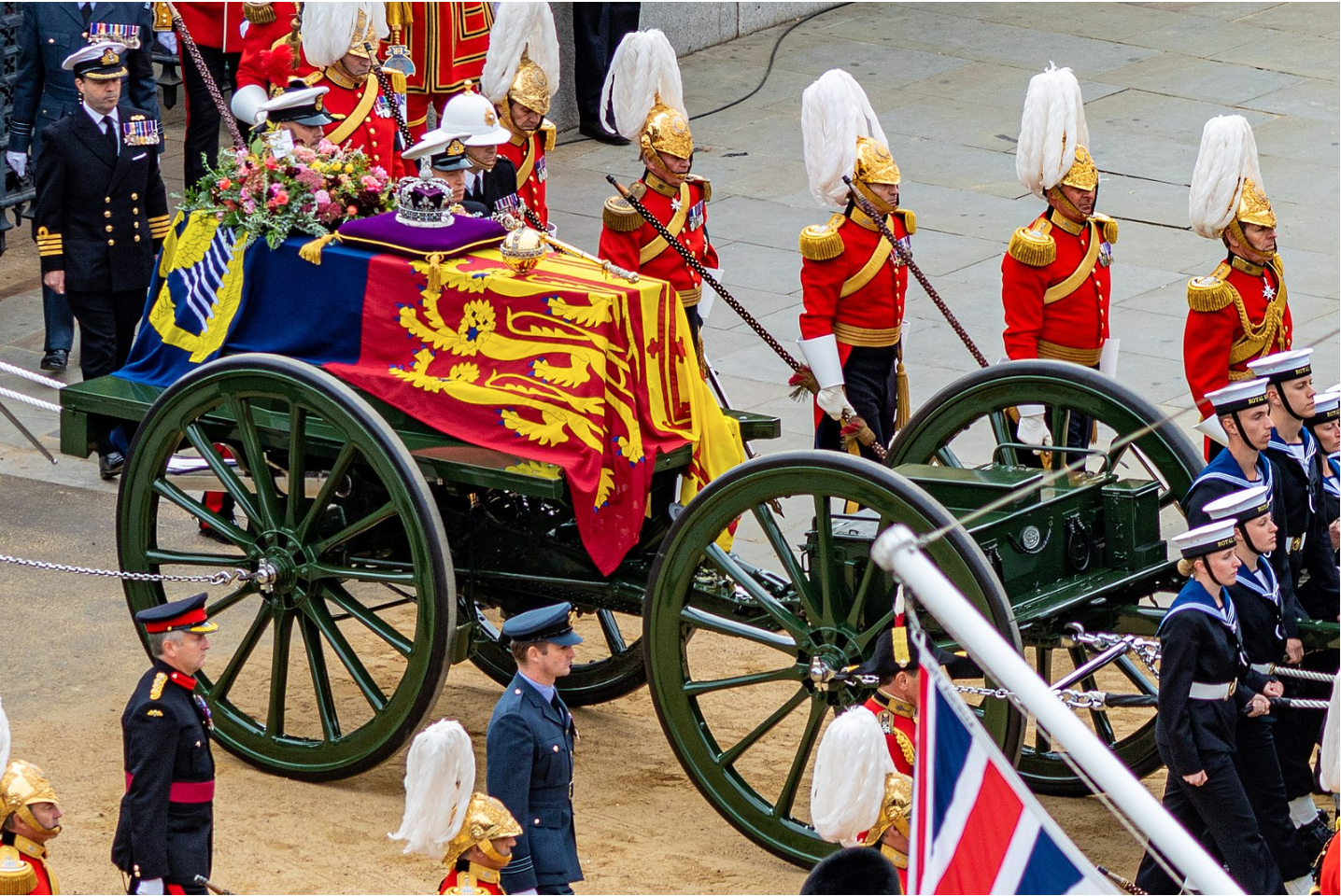 In 2022, the United Kingdom had three Prime Ministers, one who was ousted after losing support from his own cabinet members, one who stayed in office for only 44 days, one who is the first person of color to lead the country. The country also lost a monarch last year, which marked the end of saying "God Save the Queen." Queen Elizabeth Ⅱ died at the age of 96 on September 8, having been the longest-serving monarch and one greatly loved by her people. Her son, King Charles III, assumed the throne the same day.
Ex-Prime Minister Boris Johnson resigned on July 7 after various scandals that eventually raised one too many concerns about his leadership. Johnson appointed the Conservative deputy chief whip despite sexual assault allegations that he was aware off, though he denied this until the BBC reported otherwise. The ex-Prime Minister also broke lockdown rules in 2020 and 2021 by attending various parties while Covid-19 restrictions were in place, a scandal called Partygate. Rises in taxes during the oil and food supply crises (caused by the Russian-Ukrainian conflict) and a general lack of direction in his leadership also led to the July downfall.
After an election in the Conservative party, Liz Truss emerged to replace Johnson with bold economic plans that the BBC called "gambles" and at-the-time Chancellor Rishi Sunak cautioned as "risky." Though she had initially opposed handouts (welfare programs or packages) that would help mitigate the supply crises for citizens, her first few hours in office brought an energy support package; the BBC states, "political reality had hit." Truss soon instituted the mini-budget, a plan of multiple economic changes including tax cuts for higher income brackets, despite warnings about lack of funding and effects on inflation. The pound and markets dipped; government borrowing and mortgage rates rose. Truss eventually made a U-Turn, but to little avail. She resigned on October 20.
On October 25, Rishi Sunak became the first nonwhite prime minister of the country. He swore into a less-than-ideal economic and political state. BBC reported approvingly of his response to the chaos, however, though the public seems to receive him more positively than his party, polls show that they find it difficult to put their faith in him. Sunak's performance has outdone his predecessor and reestablished stability in the UK, but he still faces turmoil—only 2023 will show how he fairs.
8. November-December: FIFA World Cup
The FIFA World Cup Qatar 2022, although attracting controversy about the host country and athlete activism, enthralled the world with an estimated 1.5 billion watching it live on television, more than 2018's 1.12 billion. The Diplomat, an Asia-Pacific news outlet, explained that "Underdogs have been front and center" at the Cup. Aside from the popular countries (like Argentina, Spain, France, and Germany), favorites included the United States, who hasn't won a Round of 16 game in twenty years and again lost valiantly to France in this cup, and, of course, Morocco, who enraptured everyone when they became the first African-Arab team to reach the semi-finals, beating Spain and Portugal to do so. In the end, Morocco lost to France, who faced Argentina in the finals, which was dubbed by some the "best final in World Cup history." Although Argentina led 2-0 at half time, France caught up (the final score rose to 3-3), and the game went to penalties. Argentina won, much to the joy of Lionel Messi fans as this was the esteemed player's last Cup, though France's Kylian Mbappé scored a hatrick.
Leave a Comment
About the Contributors
Saniya Shah, Editor-in-Chief
Saniya Shah is a senior at Wilton High School and a Co-Editor-in-Chief for the Forum. She wrote a fiction book called On Touching Stars and spends every free minute writing something, from poetry to short stories to news articles. She's a morning person, likes tea, and is making good on her goal to read more.